We are delighted to be partnering for a second year with local cycle sportive charity, Tour de Forth, in aid of Radio Forth's Cash for Kids and Mercy Corps. Our Lindsays team of 20, including both seasoned and novice cyclists, have committed to take part in this 97.3km (60 mile) sportive.
The picturesque route starts at Ingliston and loops around the Forth taking participants over both the iconic Forth Road and Kincardine Bridges. 
Our Chairman, Peter Tweedie, is a Trustee of the Tour de Forth charity which was set up to run the event with the aim of raising funds for charity and he comments: "The charities we are fundraising for are both very worthwhile causes and it would be great if we could match or even increase the amount raised in 2017. The charitable donations from the 800 riders totalled £54,000 and was distributed equally between the two charities." 
Peter continued: "I am delighted, not only that we are able to support this event once again but also to have so many colleagues signed up to take part this year".
Peter is a keen cyclist and as no stranger to sportive events he is eager to promote the enjoyment element of the Tour de Forth, saying "The experience levels of our team members are extremely varied which is a good reflection of participants across the whole event.
"I'd like to emphasize that this is not a race; it's a sportive designed for all capabilities and the aim is simply to complete the course whilst enjoying the views on the way round. Some of the more seasoned cyclists may want to challenge themselves - but equally this event also caters for those less focused on speed".
Marianne Stirling, Debt Recovery Manager in our Dispute Resolution and Litigation team, was a first time cyclist in last year's event and has surprised herself by signing up again, commenting: "It's pretty terrifying because I know what to expect this time around. I can remember the tears, the cramped legs and the manic singing to myself to distract myself from the 50th 'mountain'. But the feeling of getting to the finish line after 97.3km (just over 60 miles) was one of my biggest accomplishments and is what has driven me to compete again".
Sunday 3 June will see two complete novice cyclists on our team doing their first sportive on newly acquired bikes specifically for the challenge.    
Solicitor, Kathleen Gaughan and Emma McGinley, Trainee Solicitor (Dispute Resolution and Private Client teams respectively) are both feeling nervous and apprehensive about what is an entirely new and ambitious challenge for them. The overall distance and the hills towards the end of the route are their overriding concerns. However, their desire to challenge themselves and raise money for the charities are keeping motivation high through these last few weeks of training. 
Helpfully, one of last year's team members and a seasoned cyclist, Alastair Smith (Senior Associate in our Corporate team), offered up a few hints to help cross the finish ahead of the Tour de Forth 2017. 
About the causes:
Mercy Corps and Cash for Kids are two locally based charities that make a huge impact on lives in very different ways. Mercy Corps helps people recover and rebuild from crisis in more than 40 countries and Cash for Kids supports children in Edinburgh, the Lothians and Fife who need help whether they are sick, disabled or living in poverty.
Our fundraising page can be accessed here.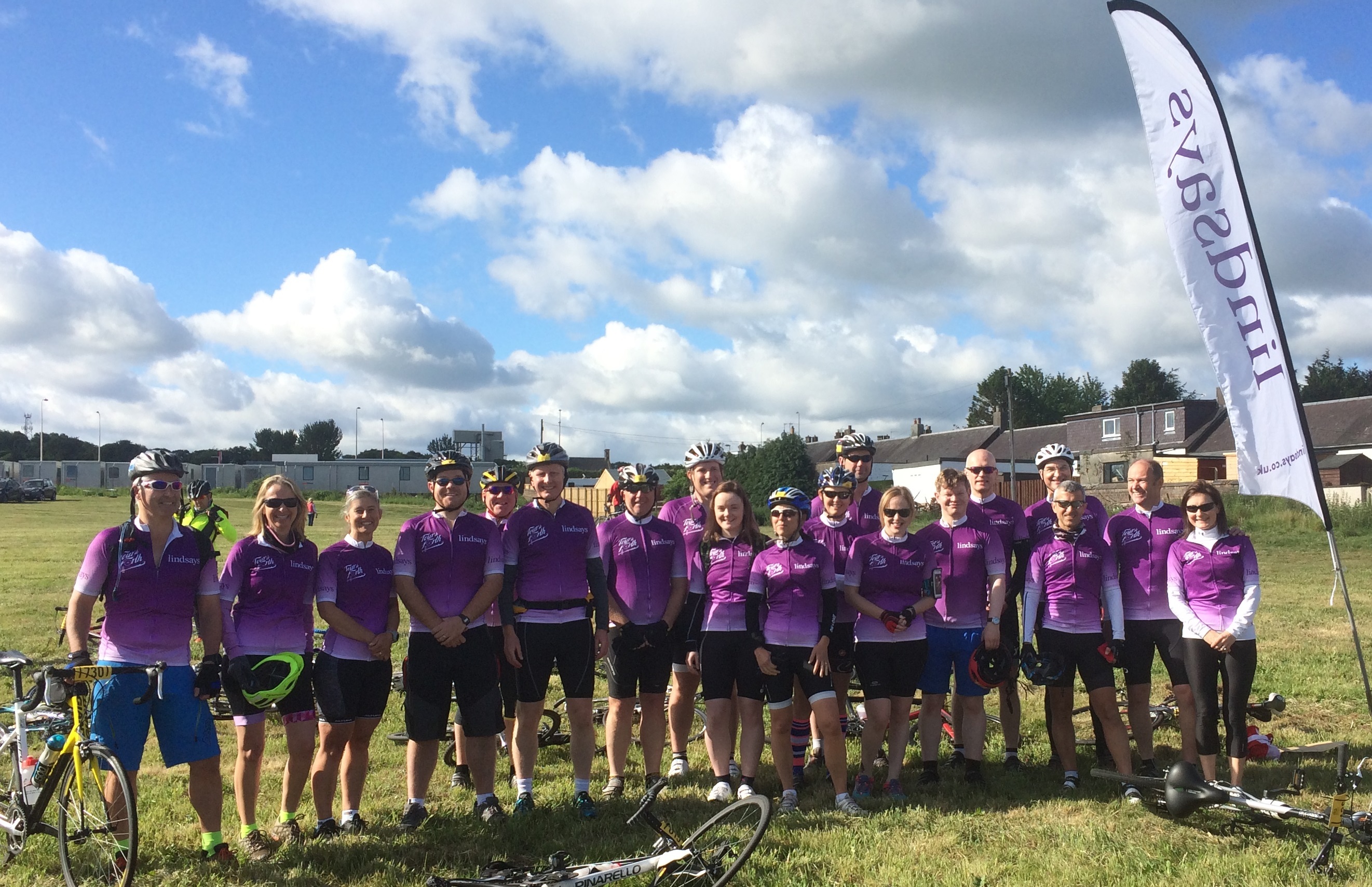 Team Lindsay Tour de Forth 2017