Alasdair Taylor
Associate
Dispute Resolution and Litigation
Address
Seabraes House 18 Greenmarket Dundee DD1 4QB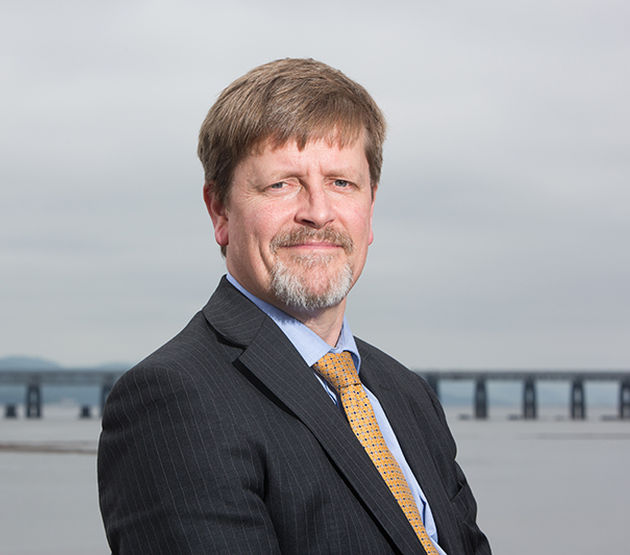 About Alasdair
Alasdair is an Associate in our Dundee office. He has spent the last 25 years engaged in various forms of Court and Tribunal work. With experience ranging from commercial litigation through to rural disputes, marine investigations, property disputes and Guardianship work, Alasdair covers the field. A very able litigator and one of the well-known faces in the courts of the North East -  from  Dundee to Aberdeen and beyond.
Expertise
Highlights
Defending a small airline successfully in the first prosecution under the Data Protection Act 1984.
Conducting a Fatal Accident Inquiry in Stornoway following the death of a fisherman who had fallen overboard, where the FAI had to consider in particular the issue of the practicality of making the wearing of lifejackets during fishing operations mandatory, an argument that continues to rage.
Investigating a fire in the engine room of a stand-by vessel at Peterhead Harbour that led to the death of a crewmember, including working alongside fire safety specialists, the MAIB and Police and subsequently making recommendations to the vessel owners and insurers in relation to preventative measures.
Becoming the principal agent dealing with pollution cases at Aberdeen harbour over a period of years, representing vessel owners and skippers
Attending on board a cargo vessel that had ground in the Orkney Isles, advising the vessel owners and insurers on potential consequences.
Investigating an accident involving damage to creels and the subsequent defence of the vessel's skipper when prosecuted. 
Raising proceedings against a guarantee company on behalf of a trio of clients against the same Defender in three separate Courts in three Sheriffdoms. 
Successful Judicial Review of a decision by Dundee City Council to retrospectively refuse planning permission
Successfully resisting a challenge to the ongoing validity of a continuing Power of Attorney.
Challenging an attempt by a developer to obtain planning permission that would have the effect of interfering to a significant extent with expressed and implied rights of Servitude granted in favour of our client.
Ongoing claim against the Ministry of Defence following the grounding of a vessel belonging to the client while it was in the care of the Ministry of Defence Harbourmaster, the eventual result of the vessel requiring to be scrapped at considerable loss to the client.
News & Insights
From the team