Susan Law
Partner
Rural Services
Address
Caledonian Exchange 19A Canning Street Edinburgh EH3 8HE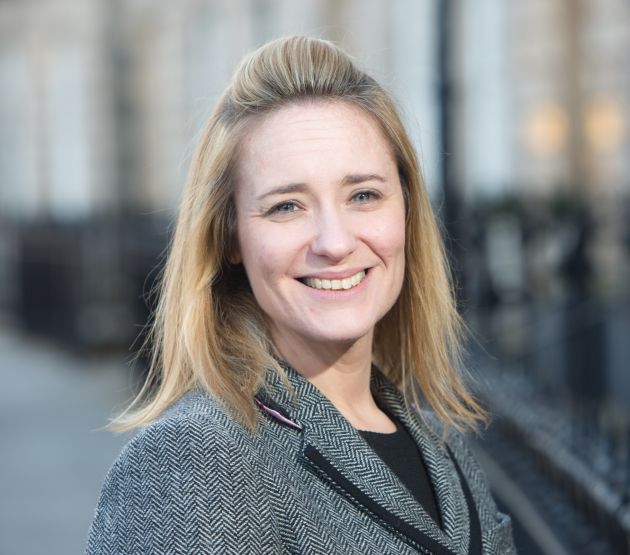 About Susan
Susan is a Partner in our Rural Services Team and is involved in all aspects of Rural Property and Planning Law, with a particular focus on development matters. She has a background in commercial matters acting for rural clients, including acting for both land owners and developers, which means she can provide complete advice to her clients on both the preferred course of action from the landowner's perspective, as well as anticipating issues developers may have and addressing them at an early stage. She has drafted and negotiated many contracts for development, for acquisition and disposal, option agreements, overage agreements and provided advice on the legal aspects of associated planning matters.
Susan is also the lead Partner in advising Scottish Water on their property matters. This includes the acquisition of land, creation of rights and leases required to improve Scotland's water and drainage infrastructure. Susan and her team have also advised them on their renewable project and disposal program.
Susan is also experienced in the renewable sector. She acts for both landowners and developers in wind farm projects and understands the issues that matter to her clients. She understands the numerous documents that are required to fund renewable projects and her drafting and negotiating of these is both commercial and sensible to get deals completed with ease. At present she is leading the team in 2 major wind farm projects for a larger windfarm developer, the largest being a proposed 500m MW windfarm with approximately 80 turbines, spanning 18 landowners.
On technical aspects, Susan has been instrumental in setting up a working group from all property teams at Lindsays to examine the implications of the Land Registration Etc. (Scotland) Act 2012 and put in place firm-wide procedures to deal with the changes and lower any risk to clients. She is familiar with the implications of the 2012 Act for, in particular, historic titles and development matters, where the ultimate proprietor shall be an individual plot owner. Susan anticipates, from the outset, requirements to see a deal to conclusion and uses her knowledge to ensure that the legal aspects are all dealt with properly and timeously to avoid any unnecessary delays or protracted negotiations. Her input on the commercial aspects and negotiations has also been invaluable to her clients in meeting their goals.
Susan is also a non-executive member of the Lindsays management board, having been re-appointed until 2021, and is involved in the Firm's on-going management and strategic matters.
Expertise
Highlights
Acting for the University of Edinburgh in the disposal of a significant development site in Midlothian.
Acting for Lochiel Estates in an option agreement with a national developer for the disposal of common grazings in Fort William, which led to one of the first major planning applications in Fort William.
Acquisition of development sites for an award winning residential house builder and drafting all development documentation for successful onward sales.
Negotiating and drafting a complex acquisition and lease-back structure for multi occupancy business parks for New Park, a developer of science and technology parks. This included creating an interposed ground lease and drafting pre-emption provisions. Susan also provided advice on a development agreement between the owner and tenant, including liabilities and obligations for the construction and sub-letting arrangements.
Completing disposals of developments sites for Dunstaffnage Estates and drafting rights required for significant new infrastructure to a rural settlement.
Acting for DJ Laing Homes, one of the largest Tayside house builders, in the negotiation of an option contract and overage agreement affecting farmland for a mixed use site comprising a business park and 250 residential units.
Acting for Community Windpower in the completion of Sanquhar wind farm.
"Susan Law is 'easy to work with, knowledgeable, helpful and approachable.' She has particular strength in acquisition and securitisation of development sites for both developers and lenders, working from site assembly to onward sale."

Chambers UK: A Client's guide to the UK legal profession
News & Insights
From the team