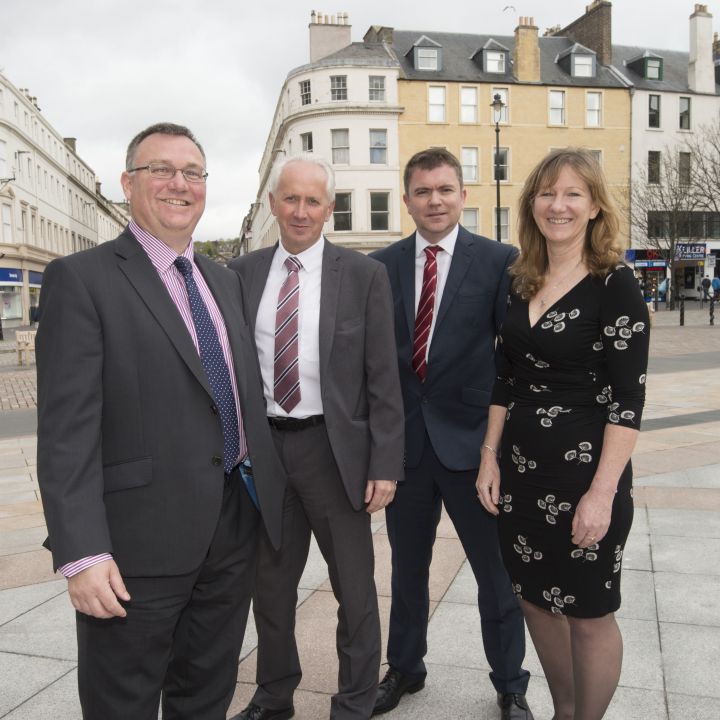 Today, Monday 6 July, sees our two firms uniting to become RSB Lindsays across Tayside. Our merger allows us to extend our services to clients in the region.
RSB macdonald had an excellent reputation in residential property, family law and services to individuals and families. Combining this expertise with Lindsays' full service offering will further enhance the specialist advice we offer our clients.
Our growth in Tayside began in May 2012 when we merged with Shield and Kyd, a long established Tayside firm with offices in Dundee and Edinburgh. Last year we relocated our Dundee premises to larger, modern, open-plan offices at Seabraes House and this current merger enhances our strengths and relationships in Dundee and Angus.
We now have 38 partners and around 215 staff in total and are based in the city centre at Crichton Street and in Seabraes House at the west end.
Alasdair Cummings, Managing Partner of Lindsays said: "This is an exciting time for our firm as not only are we merging in Dundee but we are also celebrating our 200th anniversary - a great achievement, especially in today's legal market. We are delighted to be strengthening our service offering for clients in Tayside and believe that our merged firm will thrive due to our shared core values.
"The rapidly changing professional services market is highly competitive and throughout RSB Lindsays we will continue to offer our personal approach and to focus on delivering an excellent service to clients."