Working hand in hand with our Rural Services and Commercial Property teams, our property dispute solicitors can advise and assist with any issues which arise in the creation of and in the course of your telecoms agreement. 
If the Electronic Communications Code applies to your agreement then there are a multitude of rights and responsibilities enforceable by you as landlord and by your telecoms operator tenant.
For example, see our summary of what the new Electronic Communications Code (which came into force in December 2017) might mean for your lease, your rights and your obligations.
If disputes arise we will provide detailed and realistic advice about your options. We will inform you about the risks and the costs of the possible ways forward so that you can get a full picture of the effect they will have on you. 
In some cases one option might to take the dispute to court or the Lands Tribunal. We are aware of the factors which a court will take into account when it comes to disputes. We can effectively present your case to the court or Tribunal and seek appropriate remedies on your behalf.
When it comes to terminating the agreement you require an order of the Tribunal before you can oblige the operator to remove their communications equipment from your property. We can serve the compulsory notices and liaise with the operator to reach a suitable agreement on removing. If necessary we can present your case to the Tribunal. 
We may also be able to present an application to the Tribunal if you are a landowner and access to your land is being blocked by an operator on your neighbour's land.
Meet the team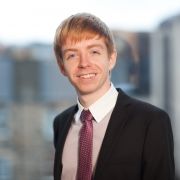 Adam Gardiner
Title: Senior Solicitor
Department: Dispute Resolution and Litigation
Location: Edinburgh
Show Team