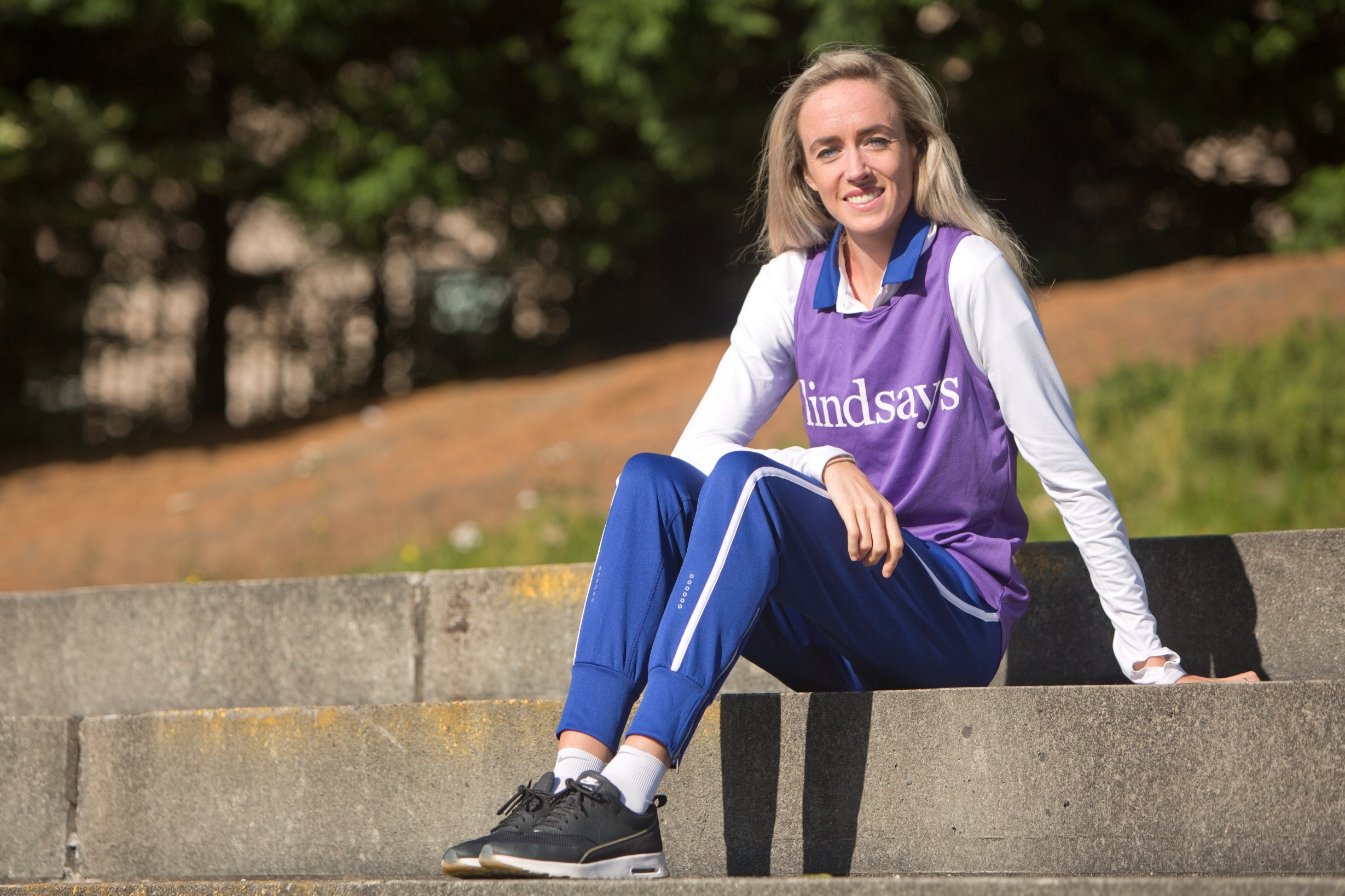 In November 2013 we announced our backing of Eilish McColgan, who is now a two-time Olympian, three-time British steeplechase champion and GB international, in an individual sponsorship deal. 
Ian Beattie, our Chief Operating Officer – and also Chairman of scottish athletics – said: "Lindsays is delighted to offer backing to a dedicated and talented athlete with great potential at a time when she is pushing on to even greater things in an already significant career."
Eilish writes a monthly blog for us, charting her progress towards each milestone and sharing her experiences.
Some fast facts about Eilish:

In August 2018 Eilish won Silver in the 5000m 
At the Gold Coast Commonwealth Games in April 2018, she qualified for the final in the 1500m and 5000m, placing 6th in both races
In 2017 her achievements included PBs in the 1500m, 1 mile, 3000m, 5000m, 10km as well as becoming the Scottish 5000m record holder and winning a Bronze medal at the European Indoor Championships
Qualified for Rio 2016 Olympics to compete in the 5000m where she reached the final
The national record-holder in the 3000-metre steeplechase and the Under-23 record-holder for Great Britain
Competed in the 3000-metre steeplechase in the 2012 Olympics, her first major international championship
A member of the Dundee Hawkhill Harriers, she has been coached since the age of 13 by her mother, Liz McColgan
Competed at the Commonwealth Games in Glasgow during 2014
Came 10th at the World Championships in Moscow 2013
June 2020: Eilish's High Five - a challenge for school children ahead of the school term finishing
Eilish has recorded a series of lockdown exit videos demonstrating five sets of exercises for schoolkids across the country to . The videos include some of her favourite running drills and exercises as a motivation for children to keep active and maintain physical and mental health as we move into the early phases of the exit from the Covid-19 lockdown.  You can read the full article introducing the videos here.

You can see Eilish's previous vlogs which include reflections on recent training progress and competition experiences.