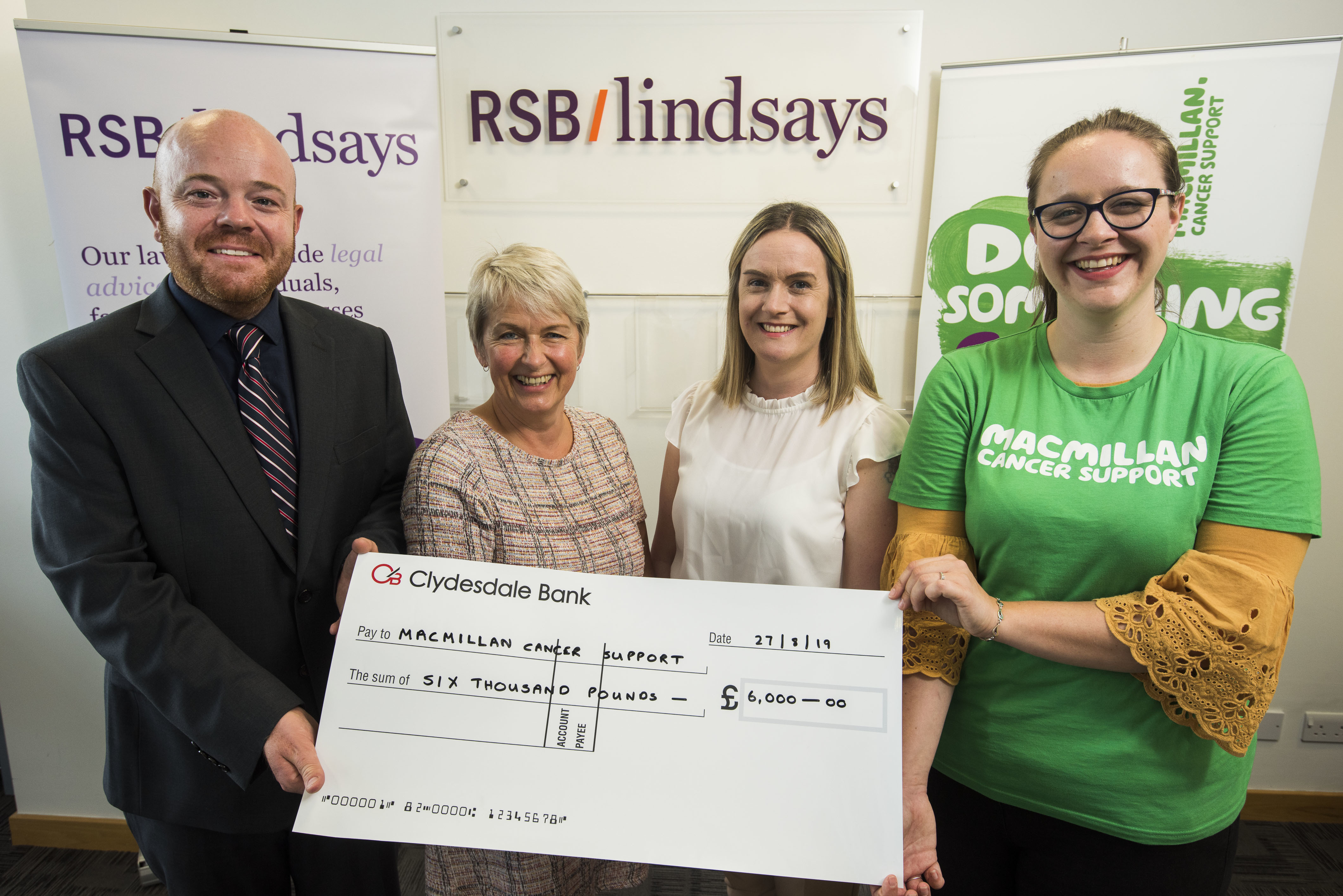 Photo L to R: Chris Todd, Virginia Lawson, Kerri Dearsley and Madeleine Gillan of Macmillan Cancer Support.

We are delighted to announce that colleagues in our Tayside office over the past year have fundraised £6000. Since last Summer (2018), staff have held a variety of fundraising activities including a World's Biggest Coffee Morning, Quiz Night, Burns Night Supper, Tapas Evening and one member of staff even took part in 'Brave the Shave'.
A team of staff also swapped their business suits for skates and took to the ice to try Curling. The Lindsays team competed against a team from Macmillan's Move More Dundee project at Dundee Ice Arena fundraising further funds for the charity.
The local Fundraising Manager for Macmillan, Madeleine Gillan, commented; "We are so grateful that RSB Lindsays selected us to be their charity of the year and we have really enjoyed watching all their efforts. They have thrown themselves into fundraising and the money they have raised will help us to be right there for people living with cancer."
Chris Todd, Commercial Property Partner commented; "We are delighted with the total amount we have been able to fundraise for Macmillan. I would like to thank everyone who has supported us and generously donated to this worthy cause. A special thank you goes to our CSR committee who have dedicated their time and put so much effort into organising the activities over the past year. We all had great fun in getting involved in the fundraising events."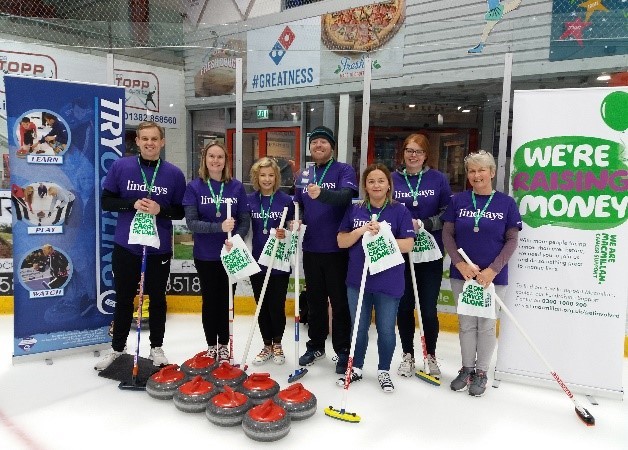 Lindsays Curling Team - Photo L to R: Grant Johnson, Kerri Dearsley, Sophie Davison, Chris Todd, Lynne Kelly, Joanna Saigeon and Virginia Lawson.