We are delighted to announce that we were successful in both categories we entered at the Scott & Co Scottish Legal Awards 2016. The presentations were made last night (24 March 2016) at a packed black tie event held at The Assembly Rooms in Edinburgh and hosted by Dougie Vipond and Catriona Shearer .
We were finalists for the Community Contribution Award and Family Law Team of the Year and despite being up against some very worthy competitors we successfully scooped both awards.
The Family Law Team of the Year award (sponsored by Wolffe) was collected by Alison McKee, Partner and Head of Family Law, Lesley Macdonald (Partner), Jennifer Gallagher (Partner), Nina Taylor (Director) Karen Jack (Senior Associate) and Lucy Metcalf (Senior Associate).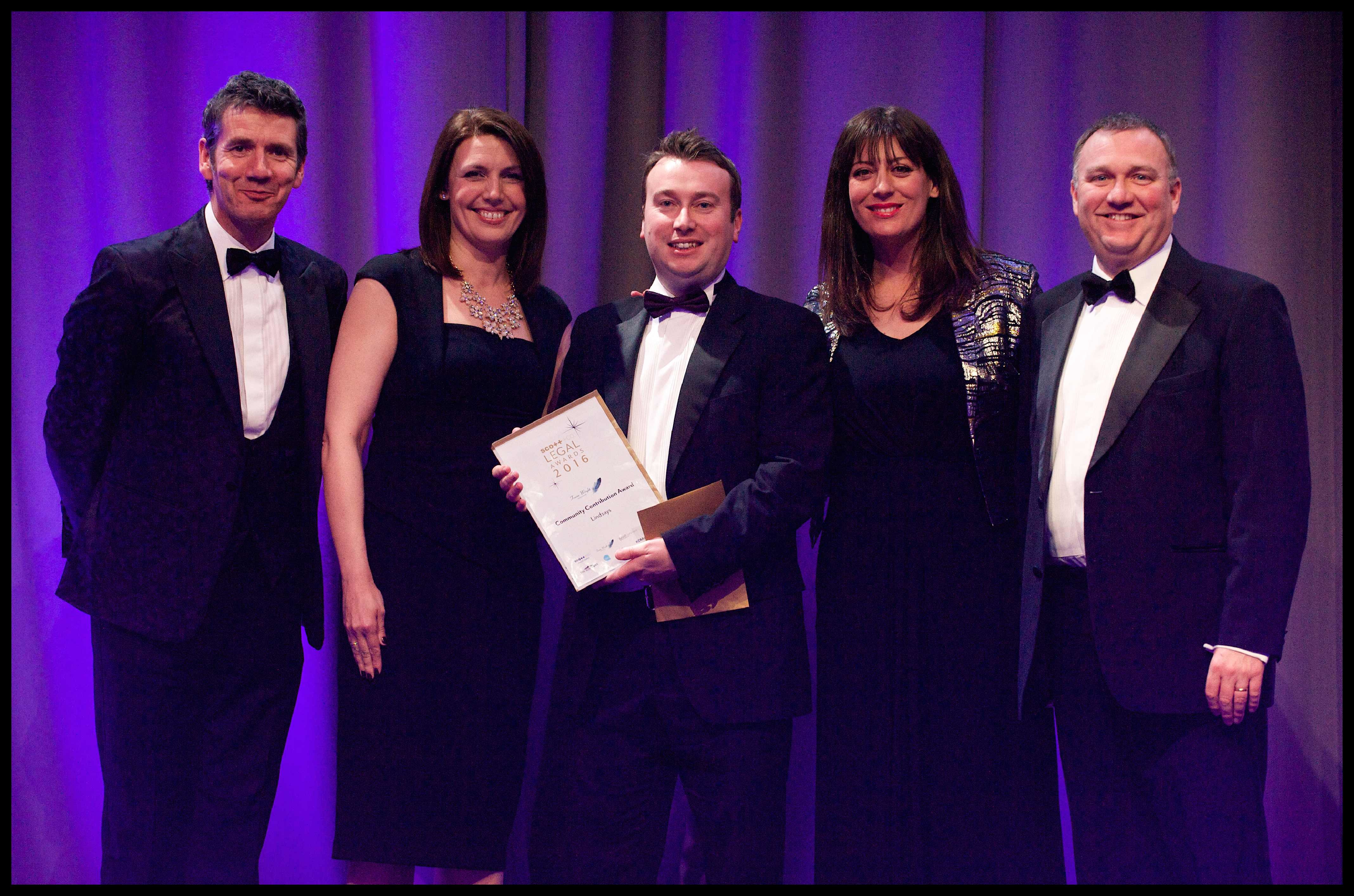 Our bicentenary celebrations in 2015 included Lindsays 200 which was an initiative giving staff and partners the opportunity, over the year, to invest 200 hours during the working day to volunteer for causes that matter to them, and which supported the local communities in which our offices are located. The judging panel were impressed by the unique manner in which we recognised this notable anniversary and also with the breadth of engagement across the entire firm with all of our offices enthusiastically taking part in Lindsays 200.
Alasdair Cummings, our Managing Partner, and Fiona Sargent, Marketing Director, accepted the award for Community Contribution 2016 (sponsored by Frasia Wright Associates).
Alasdair said: "I would like to thank Fiona for bringing forward such an inspiring idea and all our people who participated and made Lindsays 200 such a success. It is immensely rewarding for our firm to be recognised for our support for national charities and local community projects."
"I am delighted for Alison McKee and the team winning the prestigious Family Law Team of the Year award. The judges praised the strength of our team, its expertise and the innovative services we are providing to clients across all of our offices. This is a well-deserved reward for a lot of hard work."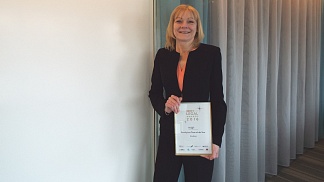 The full results are listed on the Scott & Co Scottish Legal Awards 2016 website.