This is the third year that RSB Lindsays has been involved in supporting Dundee videogames start-ups, through our sponsorship of DARE Academy, and we are enthusiastic about this year's competition and the new games being developed.
Along with the other sponsors, Henderson Loggie and Sonas Wealth Management, our aim is to help the next generation of city games designers maximise their potential and will add value to the competition through workshops and seminars. We would all advise the teams and developers involved to be planning for their financial and legal futures as early in their business journey as possible.
Partner in our Employment team in Dundee, Kate Wyatt, said young games designers must have a sound legal knowledge to maintain and grow their business.
She added: "Lindsays is delighted to support Abertay University's DARE Academy for the third consecutive year. 
"The gaming and creative industries are a vital part of the Dundee economy and connect with many evolving aspects of the law that surround continued advancement in technology and the online space.
"DARE Academy is producing the entrepreneurs, inventors and innovators of the future, and it's important they are equipped with the legal knowledge they'll need to succeed - we're delighted to be able to help them at the start of this journey."
DARE Academy has helped spark a series of local start-up companies, while acting as a talent pipeline for more established studios. 
The competition is this year part of a Dundee-wide Summer of Games, which includes the UK Games Fund Awards and an industry taster event to be hosted by the Innovation for Games and Media Enterprise (InGAME) project at the Vision Building.
Previous Dare Academy teams have gone on to major critical and commercial success, with 2017 winner Bit Loom releasing their title PHOGS! through major publisher Coatsink.
For more information on DARE Academy visit the Abertay University website.
If you would like more information about our experience helping clients dealing with the specialist issues faced when operating in the gaming sector, please get in touch.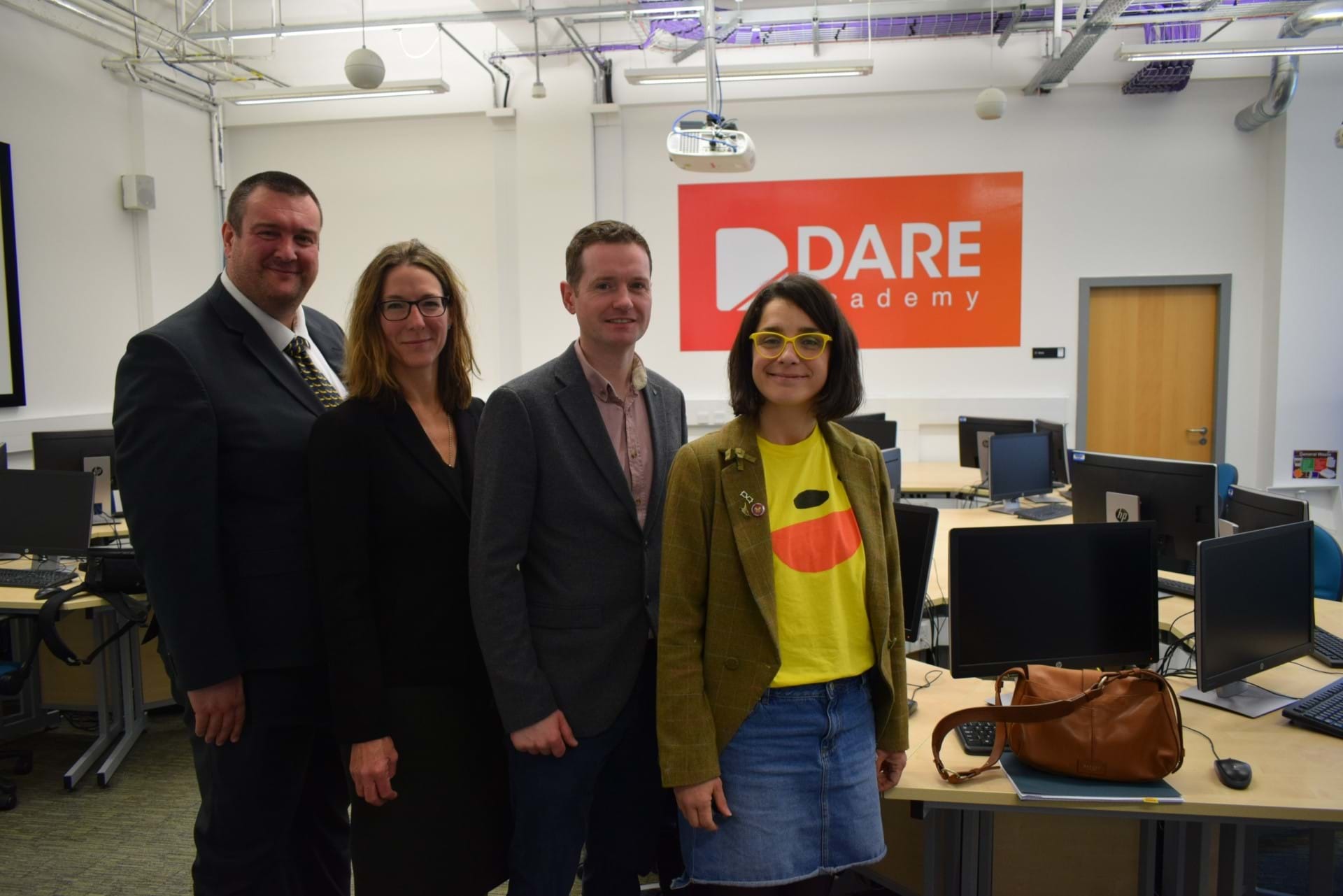 Photo L to R: Alisdair McNaughton (MHA Henderson Loggie), Kate Wyatt (RSB Lindsays), Chris Forde (Sonas Wealth) and Lynn Love (Abertay University).