John Bett
Partner, Head of Dispute Resolution and Litigation
Dispute Resolution and Litigation
Address
100 Queen Street Glasgow G1 3DN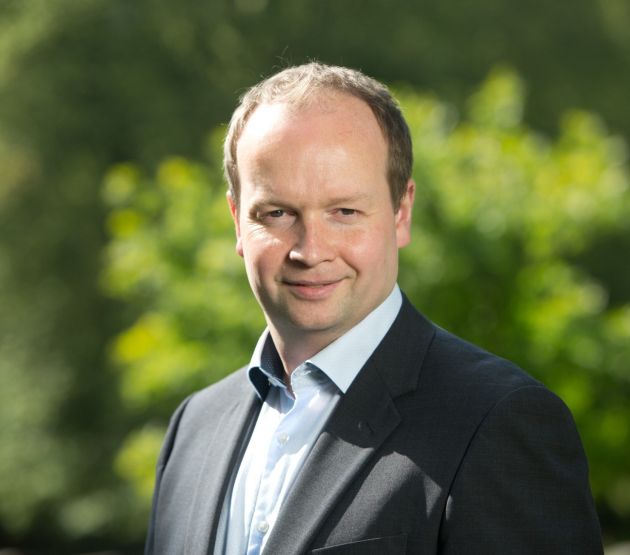 About John
John is a Partner and heads up our Scotland wide, Litigation and Dispute Resolution team. He has over 15 years' experience in a wide variety of disputes matters, with particular expertise in the areas of commercial litigation, property litigation and debt recovery.
As head of the Firm's Debt Recovery Department, John leads a team providing a specialist debt recovery service to a wide variety of clients.  The team pride themselves in offering a practical and economic, debt recovery service, striving to ensure that clients are able to pursue debts at almost any level without incurring disproportionate expense.
John has a reputation for a practical, commercial approach to resolving disputes, backed up by thorough preparation when required. John's approach to preparation prompted positive comment in Civil Practice (W. Green, Oct. 2015) in which the defender in a significant commercial action was referred to as having been 'trapped by diligent case preparation' in an action in which John was instructed on behalf of the pursuer. 
Expertise
Highlights
Heading the team that represented the successful tenant in the widely reported, high value dilapidations action Dem-Master Demolition Limited –v- Healthcare Environmental Services Limited [2017], litigated in Scotland's leading court for commercial property disputes, the Commercial Court of the Court of Session.   
Instructed in the Scottish aspects of a series of UK wide dilapidations disputes between a UK retailer and their multi-site landlord, ultimately achieving a successful outcome for the retailer.  
Acting for the successful pursuer in a breach of directors' duties/ recovery of secret profit action McGivney Construction Limited –v- Jozef Kaminski & Glen Maree Contracts Limited [2016].  The seven figure claim extended to include 'springboard' profits and involved cross-border applications for the recovery of documentation.
Advising on a major fraud claim brought at the Court of Session in respect of the actions of a client's former employee.
Acting for a major UK PLC in a contested lease termination dispute in respect of one of their Scottish sites, brokering an amicable resolution without the need for court proceedings to be raised.
Advising on a number of varied, professional partnership disputes, both litigated and resolved by agreement.
Early career involvement on the successful side of an action which produced what remains the leading Scottish judgment for breach of an obligation to 'keep open' leased, retail premises.
"Lindsays' pro-active approach to defending the action secured tactical advantages for us throughout. Their commitment to achieving the best possible outcome for us didn't stop with the dismissal of the action, but went on to secure an early payment to account of our expenses."

Garry Pettigrew, Managing Director, Healthcare Environmental Services Limited
News & Insights
From the team