As sport has become big business, the issues affecting it at all levels have become more complex and demanding.

We understand the issues facing sports organisations and individuals on and off the field and can offer advice in all areas, including corporate governance, charity law, contractual matters, disciplinary matters, employment law and intellectual property.

Our sports team includes a number of former sports internationalists as well as those who are involved at volunteer level within various clubs. 
Our services to the sector
Corporate law: drafting and negotiating corporate documentation including competition rules, memorandum and articles of association, shareholder agreements; mergers and incorporation
Governance matters and charity law: advice on running sports club meetings, drafting association rules, applications for charitable status, devising fundraising campaigns
Contract law: advising on various agreements relating to sponsorship, broadcast, kit supply, event management
Property law: advising on redevelopments, property-related aspects of mergers, landlord and tenant disputes
Employment law: advising on contracts, director service agreements, equality law, TUPE transfers, consultancy and employment agreements 
Disciplinary matters
Intellectual property: registering and licensing of logos and merchandise, licence agreements for websites
Child protection.
Our commitment to sport in Scotland
We have a well-planned sponsorship programme, with a benefit package that supports local clubs and grassroots participation. We are also the legal advisers to Scottish Athletics.
Among the activities and individuals we support are the Scottish National Cross Country Season, Edinburgh Sports Club Corporate Padel Leagues  and Eilish McColgan, two-time Olympian, three-times British steeplechase champion and GB international. You can read Eilish's blogs here.
"The key USP of the practice is the people and their willingness to go above and beyond to deliver a service, solution and/or advice."

The Legal 500 UK
Meet the team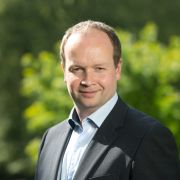 John Bett
Title: Partner, Head of Dispute Resolution and Litigation
Department: Dispute Resolution and Litigation
Location: Glasgow
Brent Haywood
Title: Partner, Solicitor Advocate
Department: Dispute Resolution and Litigation
Location: Edinburgh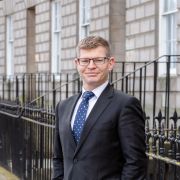 Gregor MacEwan
Title: Senior Associate
Department: Dispute Resolution and Litigation
Location: Edinburgh
Show Team