Our support for future legal professionals continues as we extend a warm, if mainly virtual, welcome to our eight new trainees joining our offices in Edinburgh, Glasgow and Dundee.  They take up positions across a wide variety of departments and will be working with businesses and individual clients.  

Once again this is a significant intake at Lindsays (in 2018 we took on seven trainees) and reflects our commitment to investing in future talent and developing highly-skilled people. 

Alasdair Cummings, Managing Partner said: "We are pleased to welcome these eight trainees and wish them all the best with their training with Lindsays and for their future careers.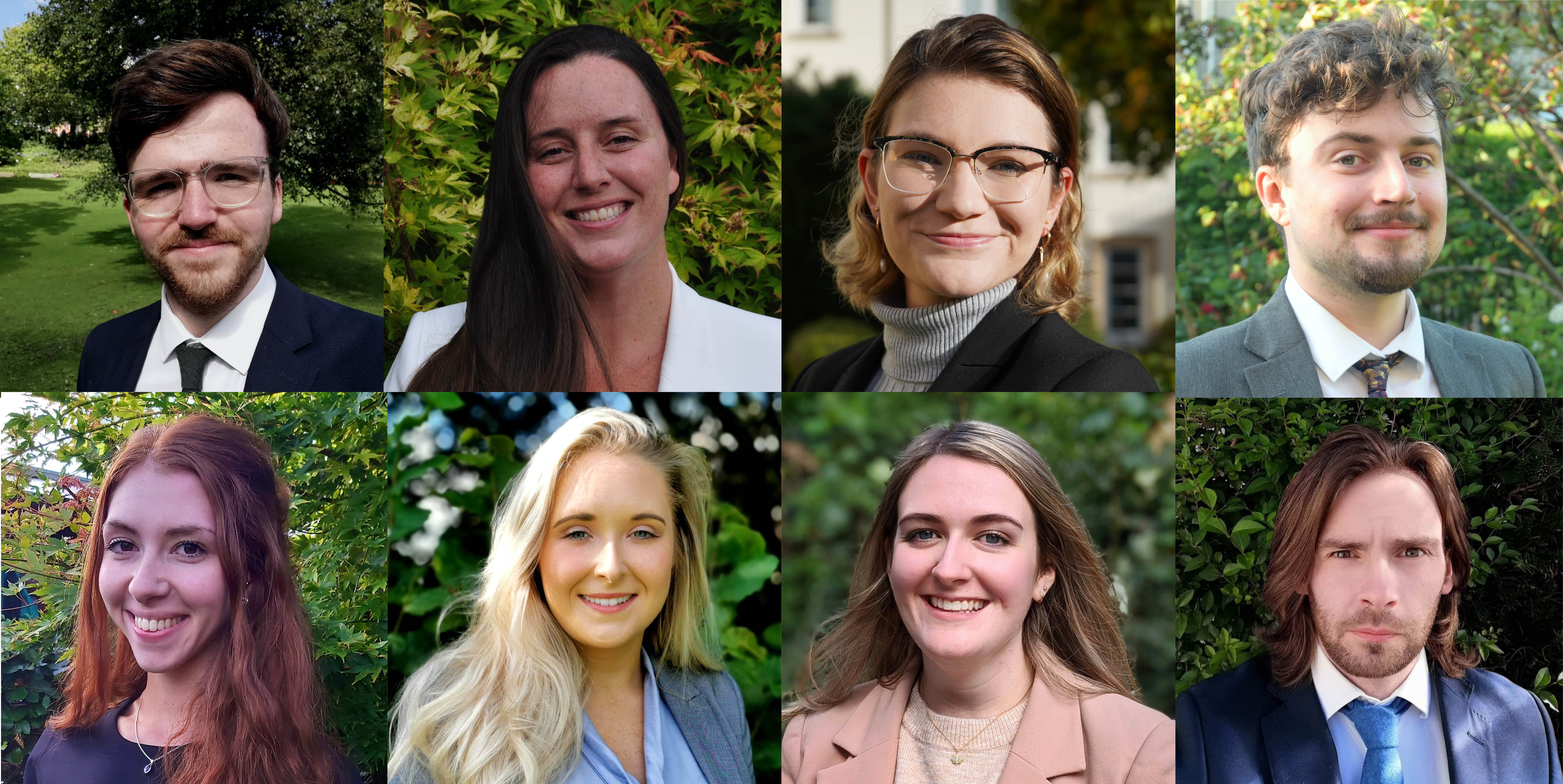 Photo: top row (L-R): Curtis Preston, Deborah-Anne O'Donnell, Molly Duncan, Ronan Duff; bottom row (L-R): Sophie Gardiner, Sophie Richardson, Stephanie Goudie, Stewart Forrest.
"We are proud to have a strong track record for helping develop the strong field of legal talent coming through in Scotland, benefiting not just Lindsays, but our clients and the wider profession. Every time we recruit for trainee positions, we're impressed by the skills, determination and 'can do' approach of the applicants. This round of recruitment has been no exception."

In the first rotation of the 2020-22 two-year traineeship four of the trainees are working with the following teams in Edinburgh: Sophie Gardiner is in Dispute Resolution and Litigation, Curtis Preston is with Commercial Property, Stewart Forrest joins Corporate and Technology and Molly Duncan is in Rural Property services; three join in Glasgow: Ronan Duff is working in Employment, Sophie Richardson joins the Personal Injury claims team and Stephanie Goudie is with Private Client; and finally in Dundee Deborah-Anne O'Donnell is working with the Property team in Seabraes.

Alasdair continued: "The trainees will learn about commercial awareness and time management techniques, they will develop their ability to work as a member of a team and to deal with people who are often going through challenging times.

"All these skills will help them deliver positive outcomes for our clients and develop their own careers.  This investment in our people allows us to develop talented staff who offer not just good legal advice, but practical solutions and a willingness to listen to clients."