Kathleen Gaughan
Senior Solicitor
Personal Injury
Address
100 Queen Street Glasgow G1 3DN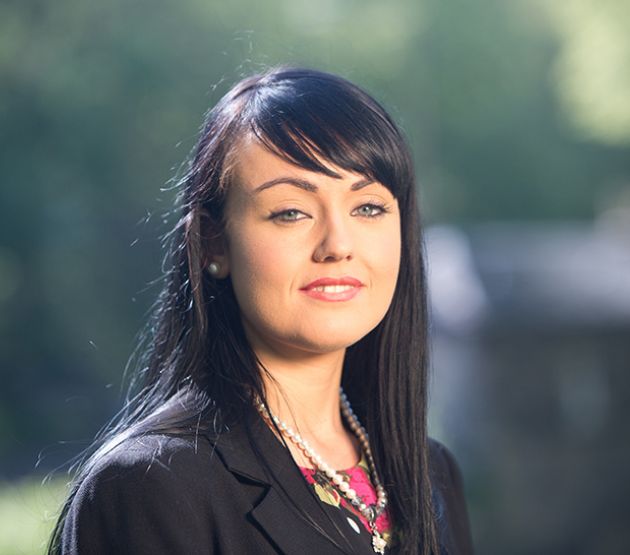 About Kathleen
Kathleen is a Senior Solicitor in our Personal Injury team. 
She has a particular interest in personal injury litigation and has experience of pursuing and defending claims in the All-Scotland Personal Injury Court, as well as assisting counsel in high value medical negligence and personal injury actions in the Court of Session. 
Kathleen undertook a fixed traineeship in the Dispute Resolution and Litigation team and has advised clients across a range of commercial, contractual and neighbour disputes. She gained particular experience in housing law during her training and provides assistance to landlords and tenants on all aspects of tenancy law, including repairing obligations, pre-litigation notices and eviction actions on grounds of rent arrears and antisocial behaviour. She regularly represents both private and registered social landlords in Edinburgh Sheriff Court.
To find out more about our personal injury services, visit Calio Claims, our dedicated online personal injury website.

Expertise
Highlights
Scottish agent in All-Scotland Personal Injury Action arising out of the 2013 Glasgow Clutha Helicopter Crash. Kathleen was involved in preparing the case for jury trial and ultimately negotiating damages of twice the defender's original offer.
Court of Session Agent for a local authority in defending a claim for damages under the Public Contract (Scotland) Regulations 2012 in respect of a public tender process.
Handling Court of Session agency instructions in a commercial action for interim interdict and breach of restrictive covenants.
Securing shortened court timetables and immediate eviction orders on behalf of private and social landlords in repossession actions involving rent arrears and anti-social behaviour.
Coordinating the revamp of Lindsays' style Agency Agreement to comply with the introduction of the Code of Practice for Letting Agents (Scotland) Regulations 2016. 
Advising individuals and small business in respect of infringements of copyright. 
News & Insights
From the team