There are many reasons why individuals and families can find themselves with debts or financial uncertainties:
divorce or separation
redundancy
business failure, to name just a few.
Our experienced team will calmly steer you through the legal issues, seeking the best solution for your individual situation. We always aim for practical arrangements that offer good value.
Your options for dealing with debt
There are a range of solutions available for dealing with debt, from restructuring your finances to insolvency. We will look at your individual circumstances, explain your options, and guide you towards the best course of action.
We can deal with the wider issues
Debt is often part of a bigger picture, such as marriage breakdown, or problems in a family business. Finding the best solution may involve other areas of legal advice, for example:

discussions about divorce, financial settlements and child custody
selling or winding up a business
resolving disputes between shareholders.
As a full-service law firm, we can bring in colleagues from other departments – such as our family law specialists or corporate team – to provide all-round solutions.
Helping you recover debts
Our debt services to individuals also include helping you recover debts from businesses or other individuals. Our tailored service is designed to be as economic as possible, allowing you to manage and control costs every step of the way.
Meet the team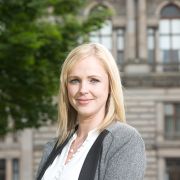 Marianne Stirling
Title: Debt Recovery Manager and Accredited Debt Recovery Paralegal
Department: Dispute Resolution and Litigation
Location: Glasgow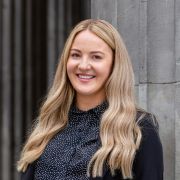 Eve Skimins
Title: Accredited Debt Recovery Paralegal
Department: Dispute Resolution and Litigation
Location: Glasgow
Show Team