Michael Yellowlees
Partner, Head of Rural Services
Rural Services
Address
Caledonian Exchange 19A Canning Street Edinburgh EH3 8HE
Law Society of Scotland accredited specialist in Agricultural Law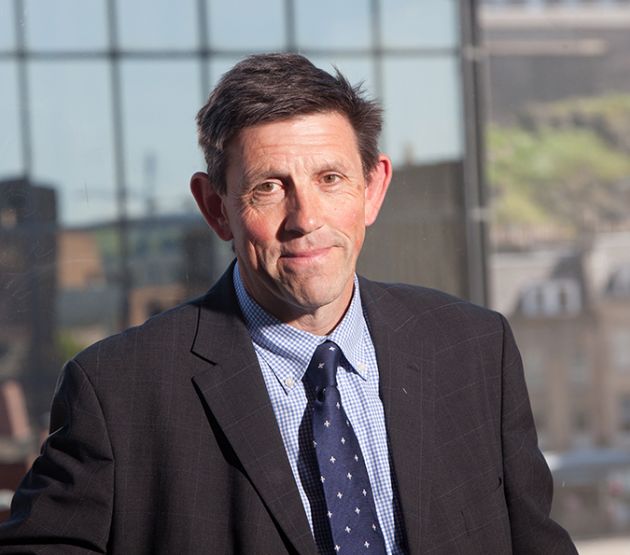 About Michael
Michael is a Partner and head of our Rural Services team. He specialises in rural property law, including buying, selling and leasing all types of rural property, with particular expertise in the acquisition and disposal of high value farms and estates. In addition, he provides clients with specialised advice in relation to agricultural law, crofting law, feudal dignities, mineral rights, renewable energy projects, servitudes and sporting rights. 
Michael's clients include a significant number of large landed estates, such as the Argyll, Lochiel, Strathconon, and Murthly Estates, as well as numerous private individuals and corporate bodies with rural interests throughout Scotland. He also represents a number of renewable energy companies, including Gamesa Energy (UK) Limited, a Spanish Energy Company, in relation to various wind farm, hydro and biomass projects across Scotland.
Michael has a doctorate in Scottish History, which complements his professional interest in Scots property law. Michael is a member of the Crofting Law Group and the Scottish Renewables Forum. He handles rural property transactions and developments, with a niche grasp of heraldic rights. Michael is a Director of the Scottish Barony Register.
Expertise
Highlights
Advising on all types of renewable energy projects including wind, hydro, solar and biomass.
Advising a wide range of not-for-profit clients on all aspects of their rural property interests, such as the University of Edinburgh, Rosslyn Chapel Trust, The Bothy Trust, The Jacobites Mountaineering Club and The Heather Trust.
Acting in the purchase of Lamb Island off North Berwick on behalf of the TV personality, Uri Geller, and the purchase of Sanda Island off the Mull of Kintyre for a foreign purchaser. He also acts for 'island clients' on Colonsay, Islay, Lismore, Mull Tiree, Berneray, South Uist, Harris, Lewis, Orkney and Shetland.
The leading practitioner in the sale and purchase of Feudal Dignities, including Baronies, Lordships and Earldoms. Most recently acting in a number of high profile acquisitions including the purchase of the Earldoms of Nithsdale and Erroll.
Recent new clients include Strathconon Estate in Ross & Cromarty and Eishken Estate on the Isle of Lewis.
"The head of the firm's rural services team Michael Yellowlees has a significant practice in rural property transactions. Yellowlees is described as "steady, responsive and proactive, with an excellent command of the legal landscape.""

Chambers UK: A Client's guide to the UK legal profession

News & Insights
From the team